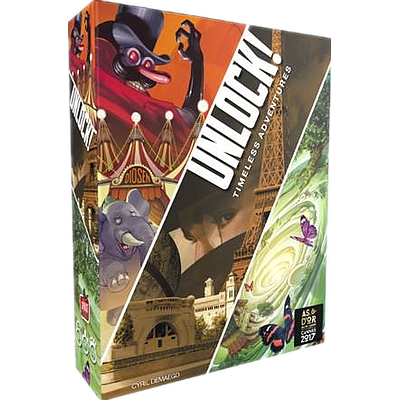 大搜查!時光冒險 中文版 Unlock 6 Timeless Adventures CNT
Language:
Chinese Traditional
A COOPERATIVE CARD GAME INSPIRED BY ESCAPE ROOMS Real life escape rooms challenge you to literally escape a room within 60 minutes. With UNLOCK! experience the thrills of escape rooms without setting a foot outside.
The Diosen Circus is coming to town but Professor Noside has prepared a great sabotage act! Stop him. The show must go on!
Experience a jewel race in the early 20th century Paris and take up the challenge of Arsène Lupin.
Professor Alcibiades Tempus' time machine works erratically. You must return the timeline to normal!