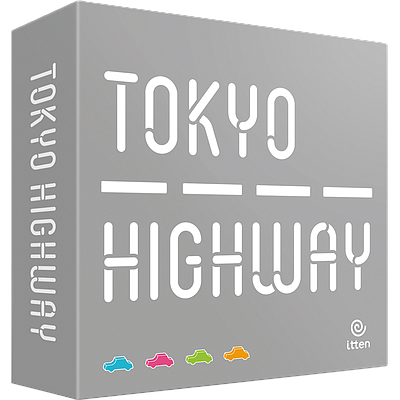 Language:
Chinese Simplified & Traditional
Tokyo Highway游戏比拼的是谁能先把所有的车都放在公路上——但是要做到这一点,玩家们先得修建道路!

在游戏过程中,玩家可以用盒子里的66个蹲柱来构建不同高度的柱子,然后用木棒将这些柱子连接在一起,搭成道路,在连接的时候,柱子可以是不同的高度。一旦你搭成一段高速公路,你就可以把一辆车放在上面。

In Tokyo Highway, players compete to place all of their cars on the road — but to do that they will first have to build the roadways!

Over the course of the game, players will construct columns of varying heights by using the 66 squat cylinders in the box, then connect those columns with sticks that serve as roadways, with the columns not necessarily being the same height when connected. Once you have a highway, you can possibly place one of your ten cars on it.