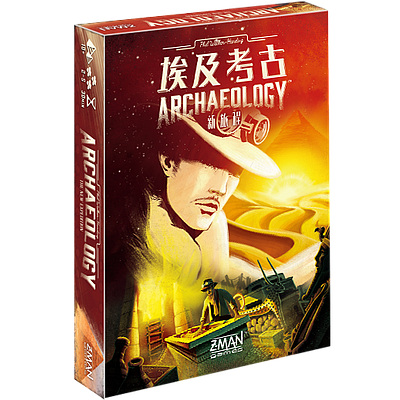 埃及考古:新旅程 Archaeology: The new Expedition
Language:
Chinese Traditional
在Archaeology: The New Expedition,你是一个考古学家,在寻找丢失的文物。玩家轮流"挖"(抽)珍宝卡,把它卖给博物馆。从战略上收集大量的财富,增加他们的个人价值,从而带来更大的回报。保护你的珍宝是很重要的!在任何时候,玩家都可能抽出沙暴或盗贼牌,这导致玩家在手中丢失牌,或从对手手中窃取财富。当所有文物都被卖给博物馆时,挖掘工作就完成了。

In Archaeology: The New Expedition, you are an archaeologist leading expeditions in search of lost relics. Players take turns "digging" (drawing) treasure cards to sell to the museum for points. Strategically collecting full sets of treasure pieces increases their individual worth, leading to larger payouts. It's important to protect your treasures though! At any time players may draw Sandstorm or Thief cards, which cause players to lose cards in their hand or steal riches from their opponents. The excavation is complete when all relics have been sold to the museum.