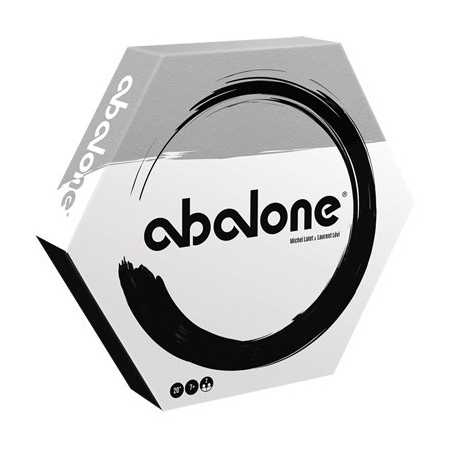 角力棋 中文版 Abalone Classic CNT
Language:
Chinese Traditional
这个漂亮的功能板可以放置两组大弹珠。玩家们轮流在板上推弹珠,目标是把对方玩家的6个弹珠从板上推下来。中心思想是,一列弹珠的重量是由弹珠数量决定的。有些人需要用更重的弹珠来推动一整列弹珠。然而,你也很难完美地躲避来自六个方向的攻击,另外,购买额外的弹珠,可以和多达6名玩家一起玩游戏。

This beautiful and functional board has room for two teams of large marbles. Players take turns pushing the marbles around the board, with the goal of pushing six of the opposing player's marbles off the board. The central idea is that a column of marbles has weight given by the number of marbles in line. Someone will need to push with a heavier group of marbles in order to push the column along that axis. However, with six possible directions, it's difficult to defend yourself perfectly. Also, it's possible to play the game with up to six players when supplemental marble sets are purchased.